Whole new album, new setup, same beards!
This Friday, Pattern is Movement will emerge from the longest break in its history with all new material and a new setup.  We could not be more excited to be sharing the stage with our fellow bros Norwegian Arms as they celebrate the release of their fantastic record - Wolf Like a Stray Dog.   Stay tuned here or to our facebook for more info about the upcoming record as well as this new setup....
Watch
Tony dawsey is killing it mastering this record.
Two years in the making
Tomorrow is a very exciting day because we master the new Pattern is Movement record.  What began in 2009 has had some serious twists and turns, but tomorrow it will be finished!  We'll be in the presence of a serious mastering heavyweight, Tony Dawsey, at Masterdisk.  He has mastered every Jay-Z album there is along with some other choice records from my childhood: EPMD, SWV, KRS-ONE,...
Pattern is Movement on Daytrotter →
We did a daytrotter session a year or two ago and it has made the light of day.  I was a bit apprehensive about releasing something from so long ago, as we have been evolving a bunch with this new record, but I really love these takes.  I also love the mixing that was done.  So please enjoy and we look forward to letting the world here our new record.  Its ever so close.  
Watch
Check out this video of me and Andy from Wye Oak jammin' on the new loaner kit C&C drums sent my way.  candcdrums: pattern is movement's chris ward riffs on our first ever african mahogany gladstone shell'd c&c kit.  guest sax : andy stack    photographed by mr david gaume/cave
Watch
We should have this record mixed by this time next week. Check out a snippet of a new song in the vid.
Watch
Laying down bass for our new record. Shit is sexy.
We begin today mixing the new pattern is movement record. Very excited for y'all to hear this.
Watch
I took some video at the studio over the weekend.  Above is video of a new track heard through my headphones.  Enjoy.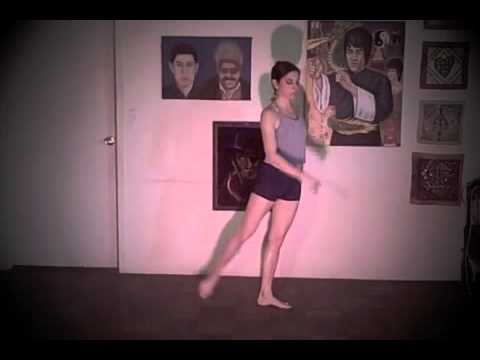 Watch
Also, another interesting development this week is that an interview from last years SXSW made it into a documentary which is screening at this years SXSW.  You can check out the trailer which includes a second of me on screen and then a nice sound-bite right at the very end. xo PIM
New Pattern is Movement record almost complete!
Hello All, Wanted to report that the new record is almost done.  I recorded the drums this week and its sounding wonderful.  We have to wrap up the vocals and then we'll be able to turn this bad boy in.  Below - I've posted some photos from the studio (nerdy mic placement photos) and a video from the little vocal booth where I setup some of my drums.  We'll keep updating more...
The Forms - "Steady Hand" (feat. Andrew...
Hello All, Andrew and I are currently in the middle of finishing our new record, but we have a bit of a treat for y'all.  Now, we don't have anything yet to show the world, but we do have an amazing song that Andrew sang on for our friends The Forms.  I really think the song captures Andrew's range in a wonderful light and is a precusor of what y'all are about to hear on...
Tickets still available for the !!! show tonite in... →
Pattern is Movement update (vol. II)
Hello All, I am writing this update while a supposed tornado is coming through the Delaware Valley and veering right at Philadelphia - but I digress.  I wanted to let everyone know that PIM, inc. is taking a much needed break from touring and will be in hibernation mode for a bit.  We are getting deep into this next record and with that, trying to avoid the conflict that is being on the road and...
Friend Island at Hopscotch Festival
So, As you may be aware, we are playing a wonderful Hopscotch Festival next week.  It has some amazing bands, some of which are Public Enemy, Panda Bear, Best Coast to name a few.  We will be playing on Thursday night w/ our buddies Hammer No More the Fingers at Busy Bee Cafe.  We also play the next morning at the Hometapes Friend Island.  If you've had the pleasure of coming to Friend...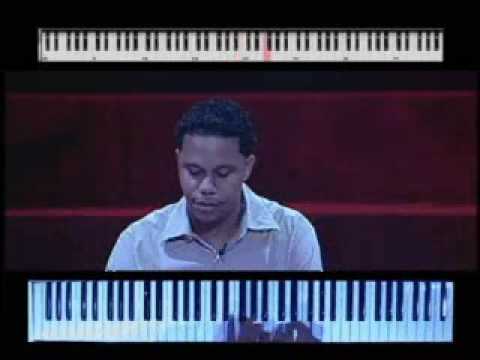 August 14th in Brooklyn
Hey ya'll, We're playing in Fort Greene Park on August 14th. Click HERE for information about the show. Should be fun! xoxo PIM 
Just a reminder that we are playing on a BOAT tomorrow.  We will be playing some sweeeeet jams with our friends Glass Ghost.  You have the choice of two sets - either 7pm or 10pm.  More info as well as ticket links can be found HERE. See y'all ON THE BOAT! xoxo PIM
Pattern is Movement ON A BOAT!!!!!
Hello All, Nothing too much to report from PIM, Inc. except that its 103 degrees right now in Philadelphia!!!  What better time to report that we will be setting sail next Friday, July 16th, on the Star of Palm Beach in New York City.  We set sail two times - once at 7pm and again at 10pm.  We have the pleasure of sharing this nautical and wonderful night with one of our favorite bands - Glass...
Pattern is Movement Update
Hey y'all, Its been awhile since I checked in with this here Tumblr - I do apologize.  Andrew and I are finally settling in for our first summer home in years!  We haven't been able to enjoy the wondrous smells and sights of humid Philadelphia.  So, let me fill you in on whats happening w/ PIM, Inc: 1. We are currently working on recording our new record.  We will be hanging out in...
Watch
Last week, Pattern is Movement played the Brooklyn Bowl w/ The Roots.  The universe saw it fit to bring both Questlove and myself into the same room and, to not stop there, had us play together on the same stage.  The whole Roots band backed us up for both Beyonce's Crazy in Love and D'Angelo's How Does it Feel.  It was quite a magical night.  The proof is in my dropping 3 STICKS...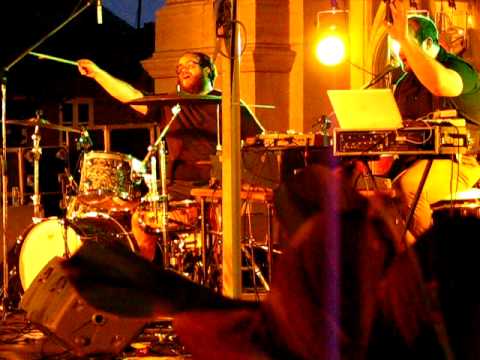 Finish line.
As the sun came up, we loaded into the studio across the river from Philadelphia. A brutal week of show-and-go with sparse sleep wrapped up hours before at Union Hall. Before that, there were shows in Virginia and North Carolina and South Carolina and Jackson and before that, we said goodbye to St. Vincent..and just like that, a whole tour stretched behind us. A parade of friends and new faces and...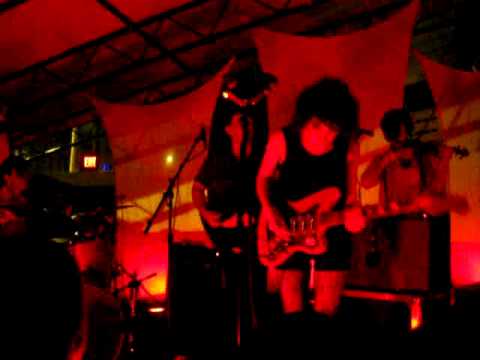 Hate to see you go.
Well, that was awesome. Last night, we said goodbye to our dear, dear friends in St. Vincent. Our final show with them was in Austin the night before, but last night, they were nice enough to invite us out to watch the taping of their Austin City Limits performance, and then a little viewing party afterwards. It was a perfect way to end an amazing journey. Of course, it felt too soon, but I...
the wind up and where we wound up.
The decadently humid Southern states have finally smiled at us, giving us 2 absolutely incredible shows in a row. Last night, Birmingham really set the woods on fire for us, packing The Bottle Tree. …speaking of which….attention American venues! If you plan to host touring bands at your club, and have them leave happier than they showed up, I advise that you make a holy journey to...
That's when things really headed south..
I know, I know. A relapse in letting the blog lapse. I remember a time when I couldn't escape all of the wireless internet options, but somehow (perhaps the furious pace of this tour), I have found neither a wireless option when there was time to post, nor a time to post when there was a wireless option. AMERICA: NO MORE WIRELESS PASSWORDS. So, HELLO! We are in day three of our three days...
"I looked at the stage and you were there. Then, when I looked again, you were..."
– a pleased member of tonight's audience in Lexington, Ky. Chris's disappearing act (apparently) really brought the house to it's knees.
there are crazy people everywhere.
Hello from some hotel. The more we get our stride, in performance and in group chemistry, the more crazy shit that America seems to throw at us. Tonight, we played at the Southgate House in Newport, Ky (just across the river from Cincinnati). While manning the merch area, a dumbass who yelled through both bands slick looking dude (who I have never ever spoken to before) staggers up to...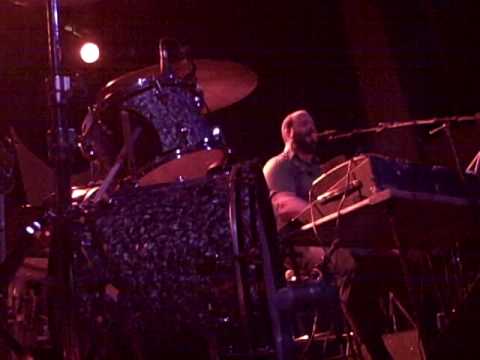 We run and run
hey y'all. We're in Milwaukee. Tonight, we were dumbstruck upon arriving at the Pabst Theater, here in sunshiney Wisconsin. We have played at some true palaces on this tour. I guess it was a shock, because obviously, my first  thought of Pabst has very little to do with underground fun bunkers for bands or crystal chandaliers. When we arrived at the theater, I went downstairs just in...
Around the bend we GO! -or- why doesn't this hotel...
Hey hey hey…I know. The blog lapsed. ww here, in chilly Denver. And BOY are we having a dynamic time! Since I last wrote, we played couple of small-club shows, the environment that I am most used to seeing PiM perform in, and it did not disappoint. St.V, as it turns out, is also capable of lighting up the little rooms. Both San Diego and Phoenix gave us sold out shows, and we...